Crawl Space Mold Remediation in Beaverton, Oregon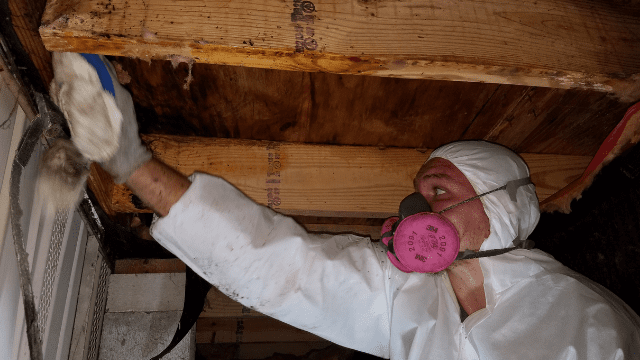 You've likely never stopped to think about what exactly lurks below in your crawlspace. After all, it is just a largely empty space save for foundational supports and ductwork right? In a perfect scenario, absolutely. But even the most perfectly maintained homes can have unforeseen enemies lurking in a place like a crawlspace. 
That enemy has a name, and its name is mold. Due to crawl space locations beneath your home, these confined and cramped areas are prone to moisture buildup under the right circumstances. 
When that happens, these out-of-sight and out-of-mind locations can become ground zero for a full-blown mold outbreak. There's no need to panic because the professionals at United Water Restoration Group of Beaverton, Oregon are in your corner. Today we'd like to tell you what you can expect cost-wise for a typical crawl space mold remediation project.
The Cost of Crawl Space Mold Remediation
Crawl space mold remediation, like most mold remediation projects, boils down to the actual extent of the mold infestation. If the mold has been found early enough, you could pay as little as $250, while full-blown infestations can reach upwards of $6,000 or more. 
Don't panic, the latter amount is typical only in situations where a mold infestation has gone undetected for quite some time. The national average of mold remediation is actually only a little more than $2,000 in most cases, and for attic mold remediation that's no exception. 
That price may still seem a bit steep, but with proper insurance coverage, most of that cost won't even come out of your pocket.
We're Ready To Answer Your Call
When you're in need of crawl space mold remediation, look no further than our trained professionals at United Water Restoration Group of Beaverton, Oregon. 
Our lines are open 24 hours a day year-round, and we're always ready to answer the call for help. 
Our ability to work with all insurance providers combined with our team of mold experts makes us a clear choice in the fight against mold wherever it may hide. To contact us today, call (971) 270-3960.