Recognizing a Fire Hazard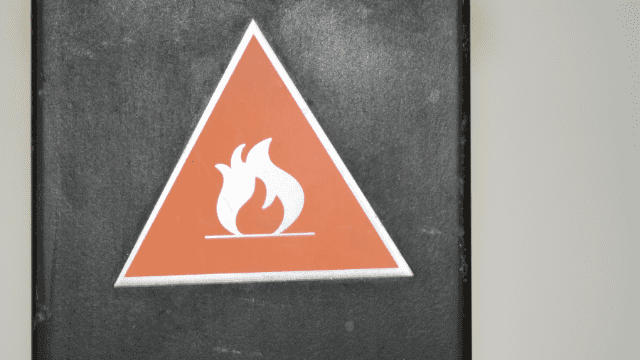 A fire can be a devastating accident in a home or commercial building, so it's important to keep an eye on potential fire hazards and deal with them before an incident occurs. The smoke and fire damage restoration professionals at United Water Restoration Group of Beaverton would like to discuss how to spot a fire hazard in a Beaverton, Oregon property.
Identify Sources of Ignition
A source of ignition refers to any heat source that gets hot enough to create a fire, like:
Lighters or matches

Cigarettes, cigars, or vapes

Cooking appliances

Hot plates and candle warmers

Fireplaces

Electrical, gas, or oil-powered heaters
Know Potential Fire Hazards
Here are some common fire hazards to check for throughout your home or commercial building:
Loose outlets and exposed wiring

Overloaded outlets and extension cords

Unattended lit candles

Dirty fireplace

Dirty stove

Full lint trap in a dryer

Flammable items near a water heater, stove, hairstyling appliances, or irons
Look for Sources of Fuel
Fuel is anything that could catch on fire, including:
Clothing, towels, curtains, and other household fabrics

Furniture

Flammable liquids, like gasoline, cooking grease, fire starter, and some cleaning solutions

Cardboard and paper

Plastics
Understand Oxygen's Role
It's important to know that fire grows and spreads because it gets access to oxygen, which, in the case of property fires, frequently comes from airflow. However, canned oxygen is another source that some homes and commercial properties, such as healthcare facilities, may have.
One of the best ways to prevent a fire hazard in Beaverton, Oregon from becoming a fire is to use best practices for storing oxygen systems and having a plan for eliminating a small fire's access to oxygen should one occur.
Check Fire Safety Tools
Every property should have a working fire or smoke alarm and at least one fire extinguisher. Regularly check the batteries in your alarm system to ensure it's operational, and every 5 years, have your fire extinguisher checked or replace it with a new one. And always keep one in the kitchen, where most house fires start, and in areas with machinery, such as a shop.
While these are just some of the ways to handle a fire hazard in Beaverton, Oregon, there are plenty of other things to look out for when fireproofing your property. And if an incident does occur, be sure to call experienced professionals like United Water Restoration Group of Beaverton at (971) 270-3960 to rescue your property from fire and smoke damage.