What To Do If Your Water Heater Is Leaking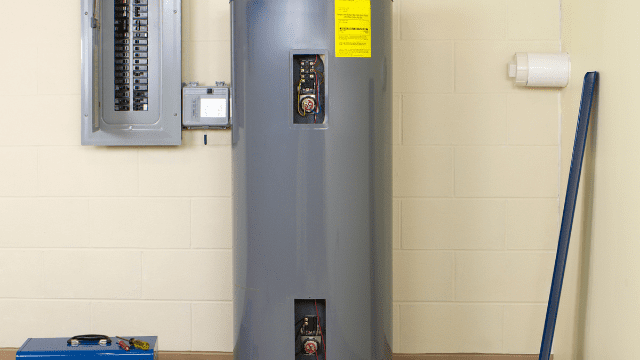 Is your shower giving you a chill? Is your dishwater running cold? Then you may have a problem with your water heater. When you're not getting the hot water that you're supposed to be, you'll be inclined to check on your water heater yourself to see what the issue is. So what do you do when the inconvenience of a lack of hot water is revealed to be a much larger headache? 
Here's a scenario: You go to check on your water heater because something isn't right, and what you find is a growing puddle surrounding it. At a glance, it appears your water heater is leaking, and possibly it has been for some time but now it's worsened to a point where your hot water is interrupted and it's left quite a mess. 
When your water heater is leaking it's important to have some idea of where to start looking. United Water Restoration Group of Beaverton would like to take this time today to guide you through a general idea of what you'll be dealing with when your water heater is leaking, and what your options are.
Tracking The Cause
When trying to pin down the cause of why your water heater is leaking, you'll want to inspect the tank starting from the top at the supply lines and working your way down. Starting at the water supply lines rather than the water heater itself may seem strange, but there are actually many times where people think a water heater is leaking only to find out the cause is in the supply lines themselves. 
Work your way down from top to bottom, being careful to inspect everything from the water heater nipples to the pressure release valve for the source of where your water heater is leaking from. Pay special attention to the drain line and the tank itself as you do so.
Use caution when working around a hot water heater,  and most importantly do not attempt to disassemble anything. You're trying to find the cause of why your water heater is leaking, as such this is largely a visual inspection. Taking things apart could result in a bigger mess to clean up, or even personal injury. 
Once you've found the source of the leak you'll have to determine if it's a quick fix, or if you'll need a full water heater replacement. However, you may still have the lingering issue of water damage left behind.
Call Us Now
There's a possibility that the leaking water heater has caused at least some damage to your property, and if that's the case you're going to want professionals on the job to conduct water damage restoration. United Water Restoration Group of Beaverton has a team fit and equipped for the job. If you need our services you can contact us at (971) 270-3960. Don't delay, contact us today!